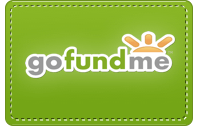 The High Voltage Couch Bananas have crossed the halfway mark on their fundraising efforts with just over a month to go before the Legoland North American Open tournament.
This milestone brings the team one step closer to realizing the dream of competing in this International level, invitation only tournament. Could you help them by supporting their GoFundMe campaign?  Simply click on the green GoFundMe button on this page to go there now, or use this link.
Your support and encouragement are invaluable to this team!  Thank you!